Shark Club has you covered for all your lunch needs. Whether it's a formal business meeting, or a quick grub-grab with the boys, we have a menu that satisfies every form of hunger.
GOAL: Something filling to keep the brain functioning at 100%, however, you want to avoid anything with tie-staining capabilities.
MVP DISH: Buttermilk Fried Chicken Sandwich. Fried Chicken is always the answer and this bad boy definitely won't leave you with an unsatisfied stomach.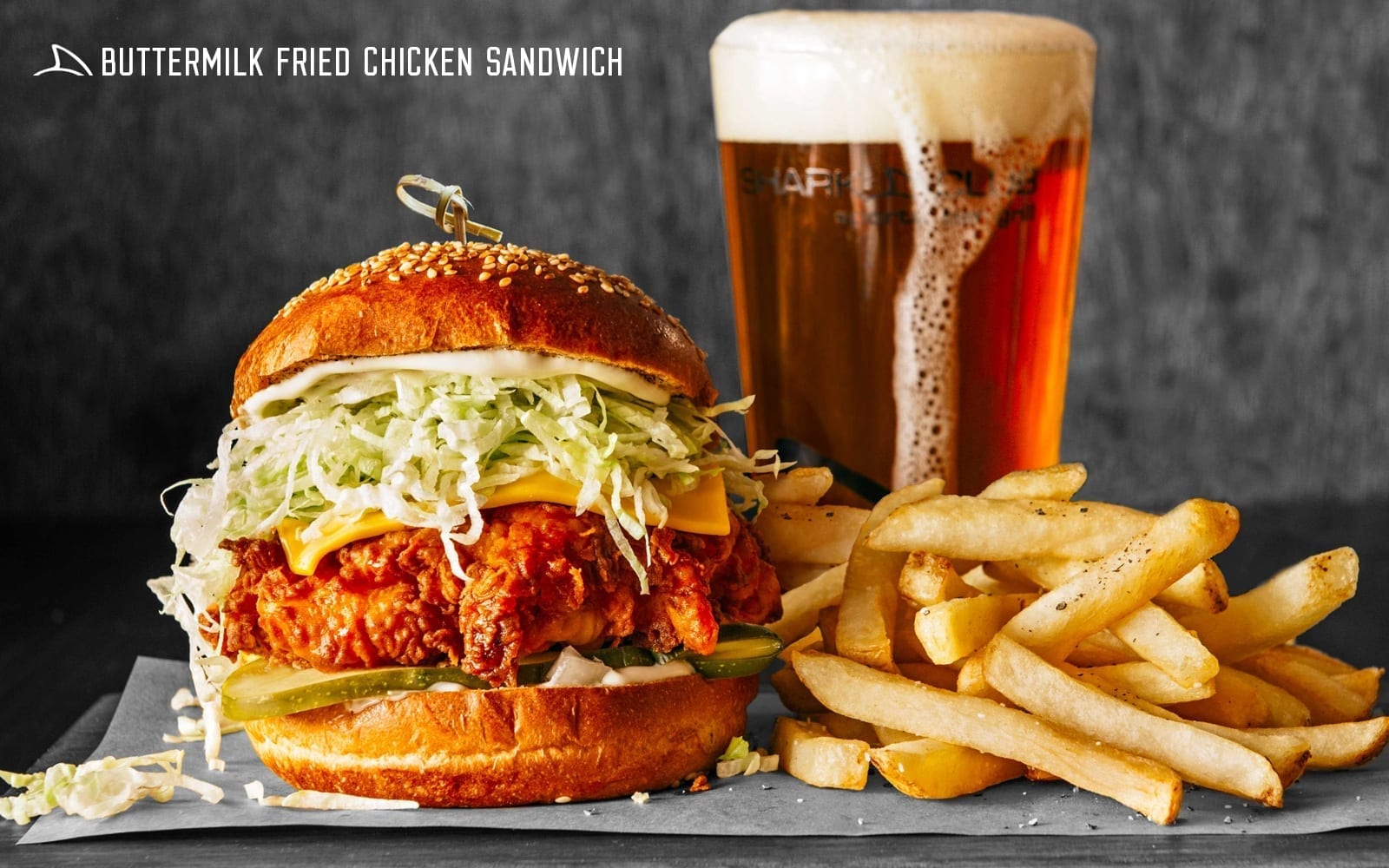 GOAL: Enjoy a satisfying lunch without the need for an immediate nap.
MVP DISH: Tex-Mex Salad. This sizeable salad mixes fresh & familiar Tex-Mex ingredients like iceberg lettuce, corn salsa, lime cilantro dressing & avocado with feta, pickled onions, and creamy hot sauce. Add Chicken Carne Asada or Spicy Beef for an added protein hit.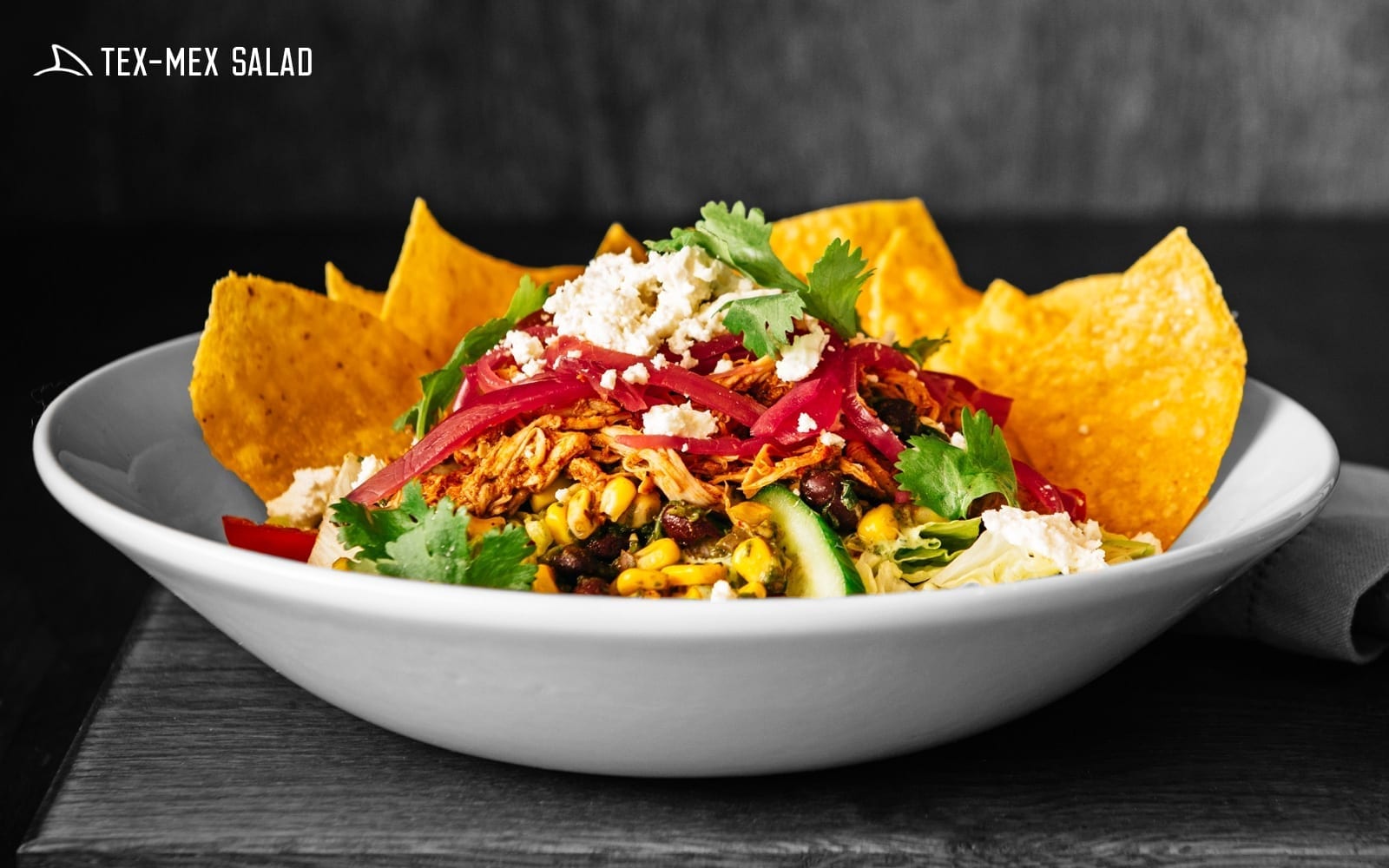 SOLID ALTERNATIVES: Any of our salad options fit the bill, or a nice cold beer to get you over hump day.
About Shark Club
Towering big screens, multiple satellite feeds and Pay Per View events make Shark Club sports bar your HQ for cheering hard –and playing hard– since 1993.
Shark Club fuses the intensity of a Major League sports bar with the comfort of your best friend's Man Cave. Get loud. High-five strangers. Paint your belly. We don't judge. We're fans too.
Characterized by quality, driven by passion; each of Shark Club's thirteen locations feature innovative menus crafted from carefully selected ingredients.
We take the game seriously — but there's more to it than fantastic food and Hi-Def speakers. At Shark Club, it's about living in the moment. Sharing emotions with a room full of people you just met. Waking up wearing the bottom half of a stolen mascot costume. (Yeah, we heard about that.)
So bring your passion. Because Shark Club is more than just a great sports bar.
It's a game changer.