We consider Happy Hour training for the weekend. Go ahead and tell your co-workers you're hitting the 'gym' for a session.
Winners never quit. Unless it's quitting early for Happy Hour.
Quit while you're ahead. Work is a drag. Dinner takes too much work. There are a lot of reasons to look for a quick bite and a beverage during the week, and we want to give you a helping hand (one that's holding a frosty cold beverage). Drop-in for Happy Hour from 3 – 6 pm & 10 pm-close for Late Night Happy Hour, Monday to Friday and enjoy appetizers* for $7, house highballs, house wine, craft draft, and select cocktails for just $5!  *(Happy Hour is not available at Shark Club Vancouver. However, have you heard of our Power Lunches?!)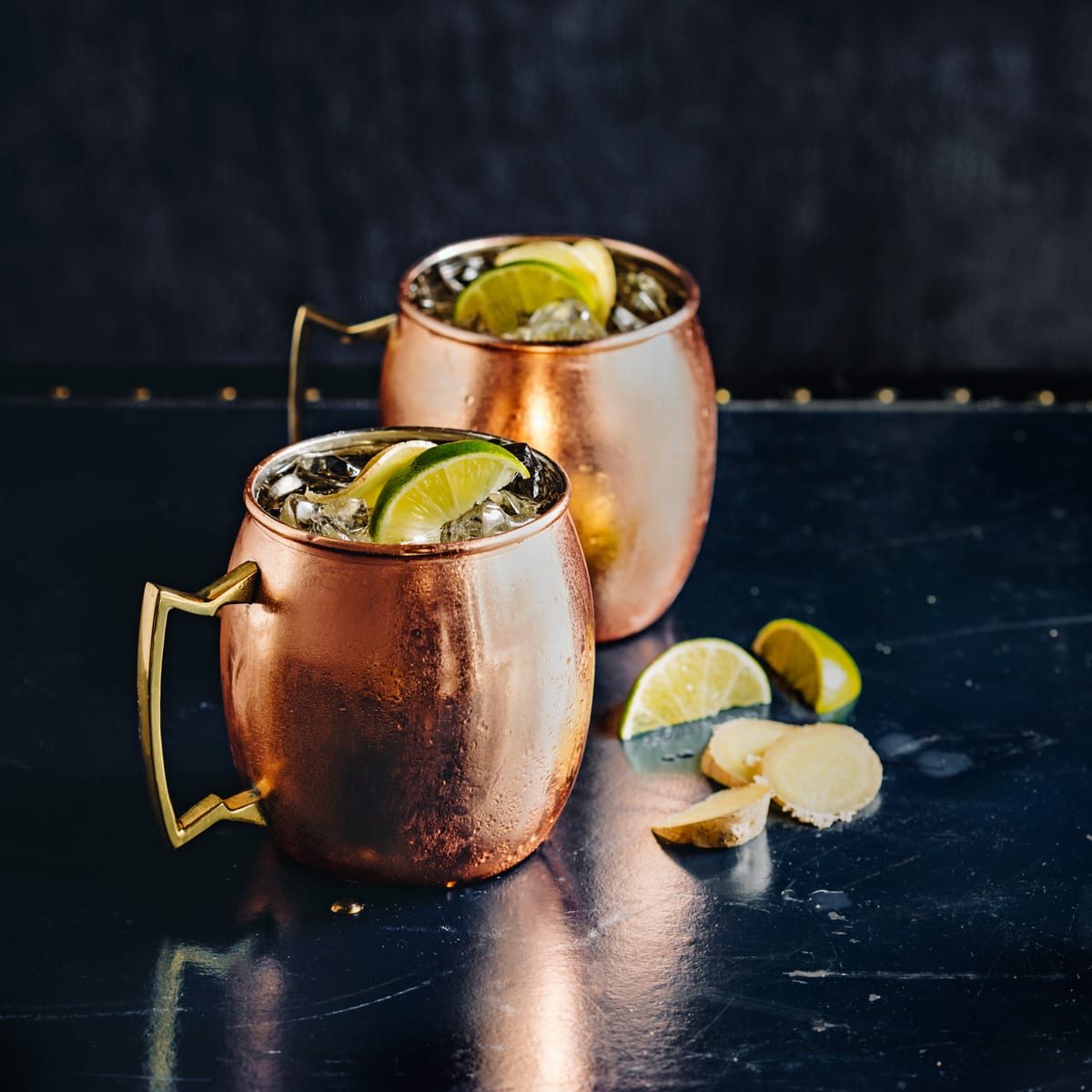 Moscow Mule
Strong, just like Mama Oksana used to make. Kettle One vodka, Fever Tree ginger beer, fresh lime and lots of cold love. It feels like jumping into a Siberian river and that's a good thing.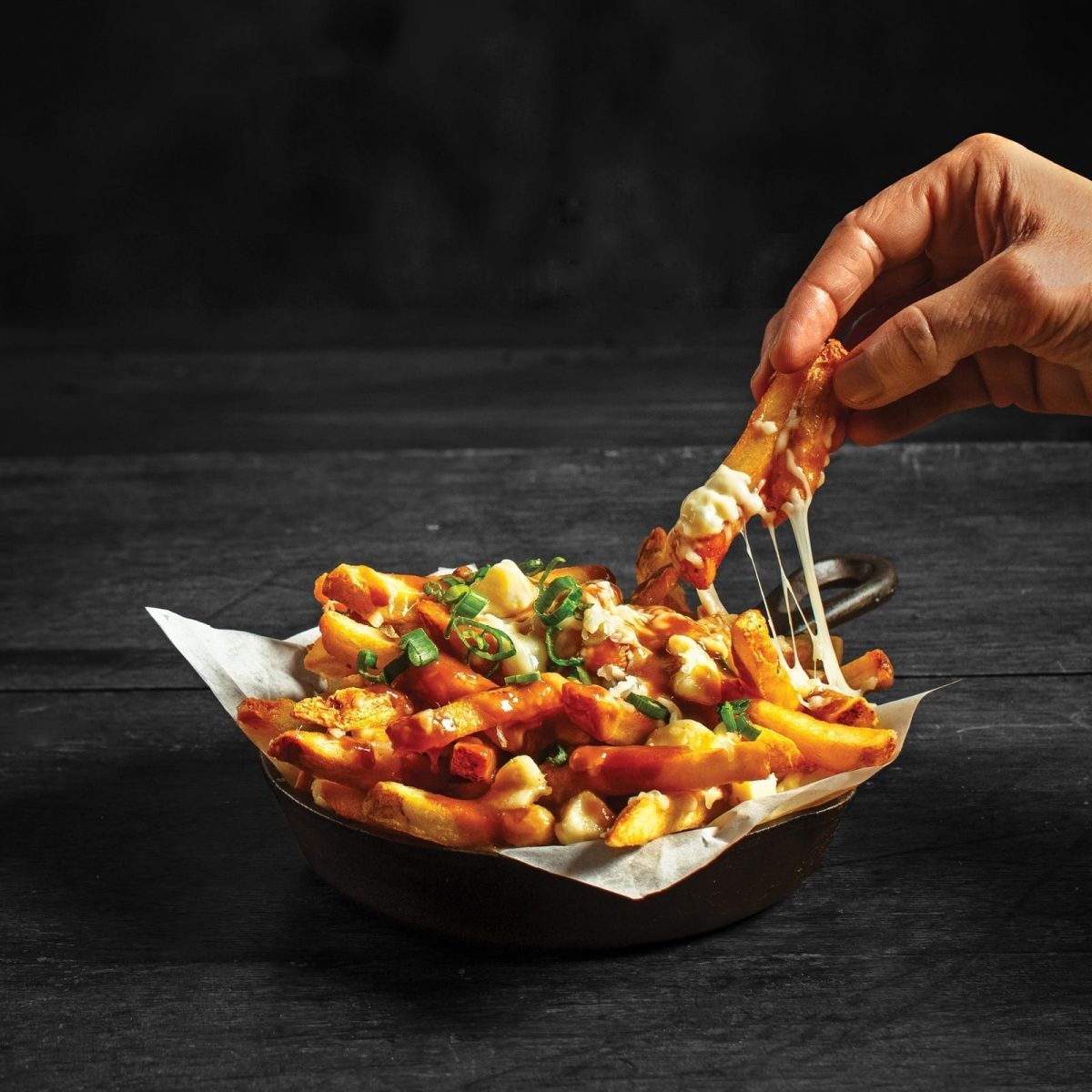 Poutine
French Canadian hockey players may only be outmatched by French Canadian appetizer cuisine. Poutine is that good. Savoury gravy melts Quebec cheese curds over a thick bed of our famous Shark Club fries.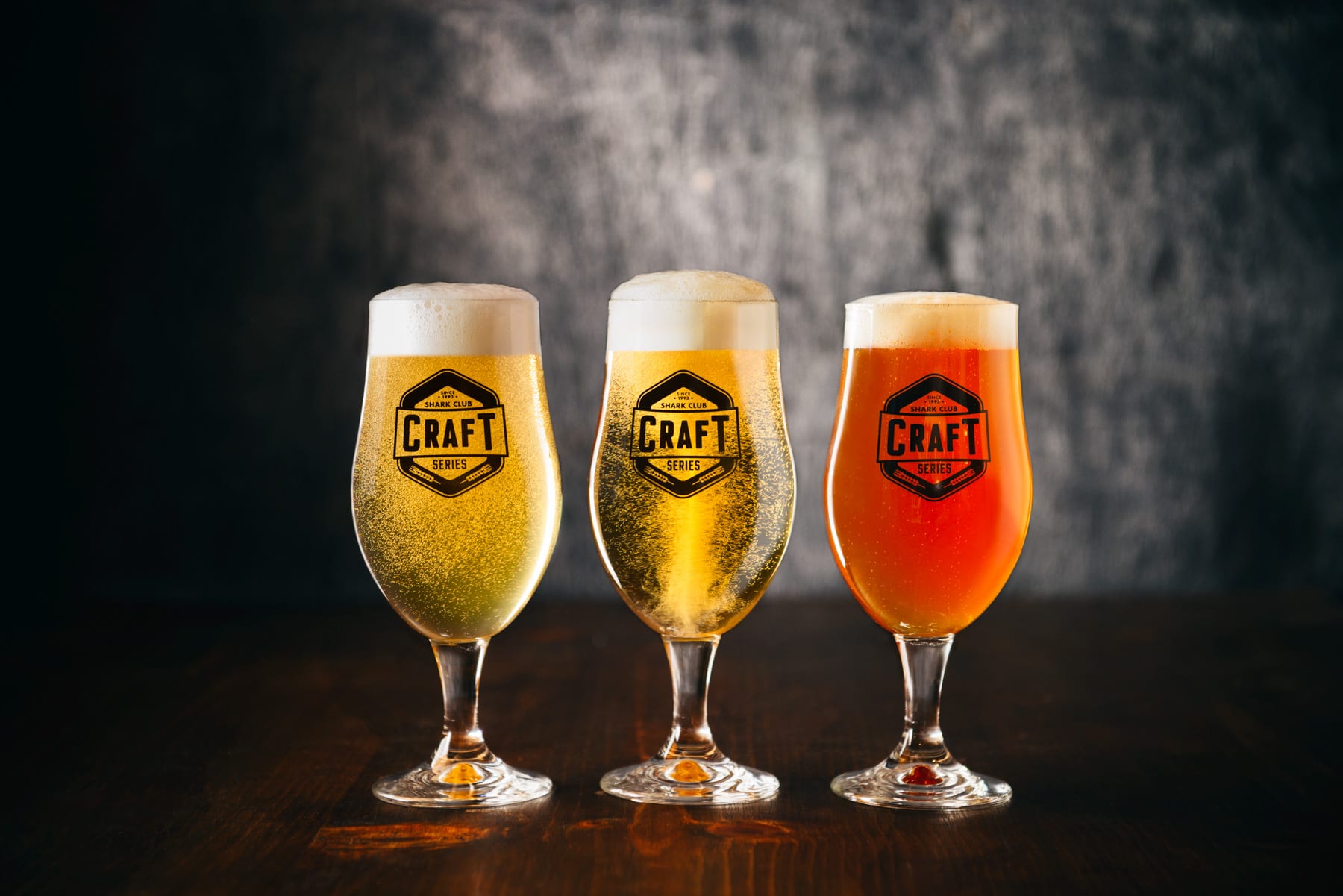 Beer.
What more needs to be said? Go on, order one. You've earned it!
**Some restrictions apply. Not available for take-out, delivery or on special event nights.
ABOUT SHARK CLUB
Towering big screens, multiple satellite feeds and Pay Per View events make Shark Club sports bar your HQ for cheering hard –and playing hard– since 1993.
Shark Club fuses the intensity of a Major League sports bar with the comfort of your best friend's Man Cave. Get loud. High-five strangers. Paint your belly. We don't judge. We're fans too.
Characterized by quality, driven by passion; each of Shark Club's thirteen locations feature innovative menus crafted from carefully selected ingredients.
We take the game seriously — but there's more to it than fantastic food and Hi-Def speakers. At Shark Club, it's about living in the moment. Sharing emotions with a room full of people you just met. Waking up wearing the bottom half of a stolen mascot costume. (Yeah, we heard about that.)
So bring your passion. Because Shark Club is more than just a great sports bar.
It's a game changer.