Whether you're still recovering from last night's nail biter, revving up for a day of touchdown's, or simply fighting off the Sunday scaries, we've got you covered.
Get yourself back in the game with our signature Breakfast Tater Tots and Bacon and Egg Tater Tots or take down the heavy hitter Bacon and Egg Brunch Burger.
You haven't lived until you've had brunch the Shark Club way – available weekends and holidays in Vancouver and Plano.
See menus for all brunch offerings.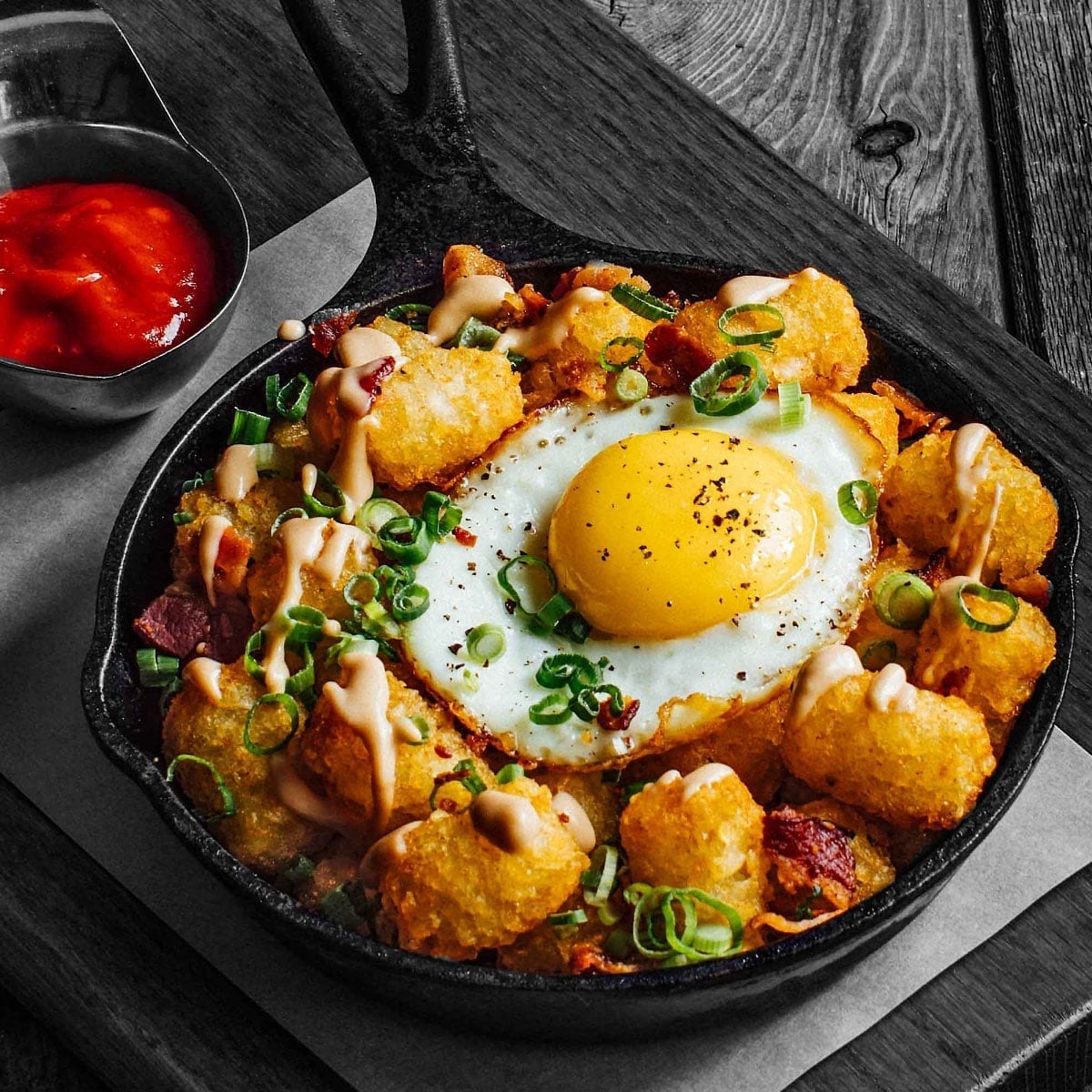 ABOUT SHARK CLUB
Towering big screens, multiple satellite feeds and Pay Per View events make Shark Club sports bar your HQ for cheering hard –and playing hard– since 1993.
Shark Club fuses the intensity of a Major League sports bar with the comfort of your best friend's Man Cave. Get loud. High-five strangers. Paint your belly. We don't judge. We're fans too.
Characterized by quality, driven by passion; each of Shark Club's thirteen locations feature innovative menus crafted from carefully selected ingredients.
We take the game seriously — but there's more to it than fantastic food and Hi-Def speakers. At Shark Club, it's about living in the moment. Sharing emotions with a room full of people you just met. Waking up wearing the bottom half of a stolen mascot costume. (Yeah, we heard about that.)
So bring your passion. Because Shark Club is more than just a great sports bar.
It's a game-changer.